Easterseals Crossroads serves and advocates for people with disabilities. This mission is powerful and relies on delivery to fulfill the promise. The why behind the mission is clear – Easterseals Crossroads envisions a community with 100% equity, inclusion and access for people with disabilities. This vision depends heavily on the actions of staff, volunteers, donors and partners to turn the goals into reality.
People who act for Easterseals Crossroads in support of the mission and vision are making an investment in the lives of those with disabilities. This investment includes support for children who need therapy services to communicate, grow and learn. Investment continues for adults with disabilities who want to work independently and be a vital part of our workforce. Investment honors our veterans who have served our country yet now need resources and support to thrive again.
Investing in people with disabilities and veterans is what staff members at the agency do every single day. Community support drives us forward as the agency depends upon philanthropy for 25% of its operating budget each year. Without support from our partners, donors, sponsors, volunteers and friends, we would not be able to meet the needs of individuals, families and veterans in central Indiana.
Join us and those in our community who connect with us through time, talent and resources.
Individual Donors
Karen and Rich live on the north side with their dog Charlie. They have been supporters of Easterseals Crossroads for many years; their support extends to yearly donations and attendance at events, such as Bingo Bonanza, which returns this year on Friday, February 3. (Bingo Bonanza 2023 tickets will go on sale on January 3; watch for more information soon – festival license 000834.)While they have not needed services from Easterseals Crossroads, they know they could at some point in their lives; they give for that reason. They realize a community such as ours needs resources so that every member has equal access to independence at work, home, school and play.
We give because people with disabilities need support from a resource that is truly a pillar in our community. I remember Crossroads from when I volunteered there as a Girl Scout in the 60s; we helped prepare mailings by stuffing envelopes. Disability can happen to anyone; no one is immune. I want to know that Easterseals Crossroads would be there for me or someone in my family if the need was there, said Karen.
Sandra lives on the south side with her husband; her three children are grown and have families of their own. She has taken an interest in Easterseals Crossroads since 2007 when she participated or volunteered at various fundraising events from walks to Bingo Bonanza.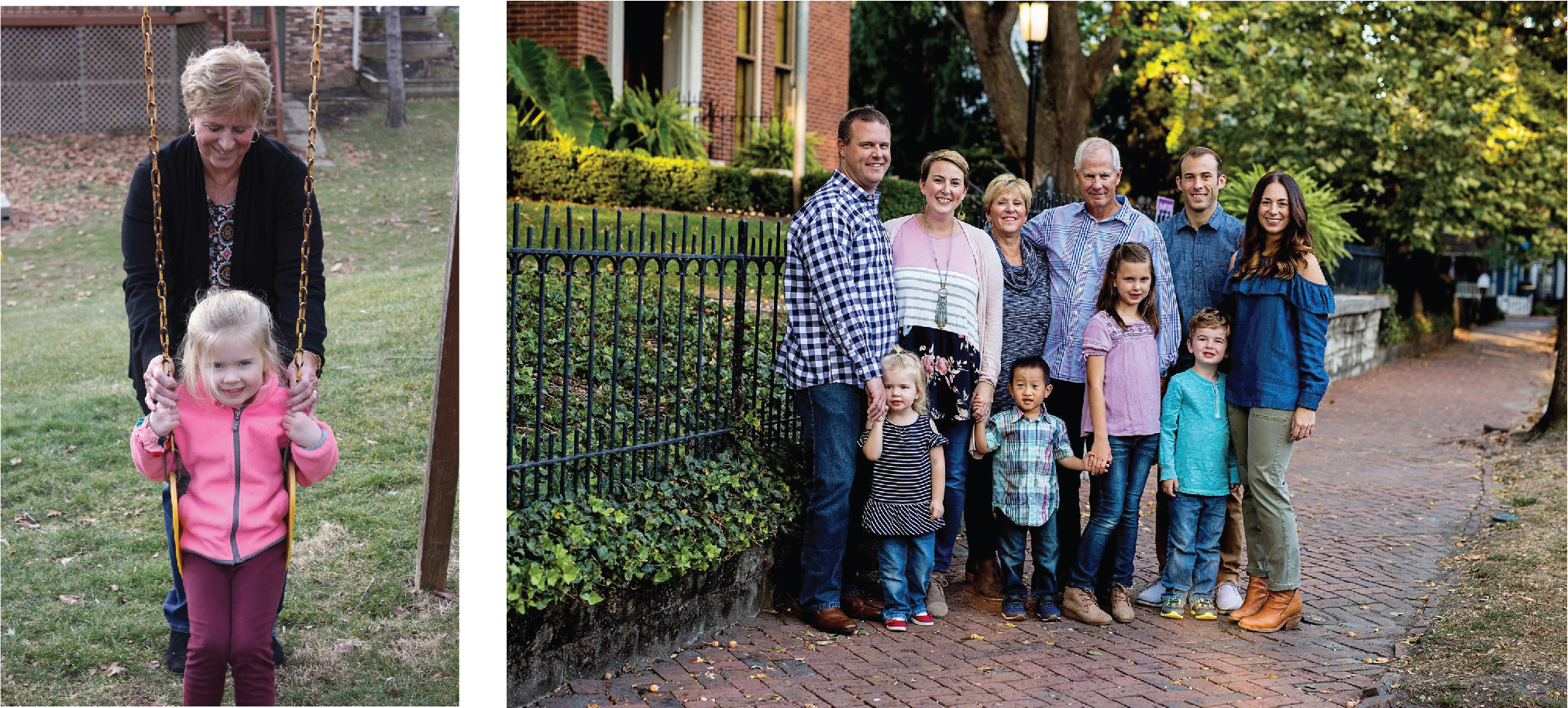 She chose to continue her support for the agency the more she learned about the services provided by the agency. In fact, her grandson receives speech-language therapy services from Easterseals Crossroads. Sandra has observed the progress and changes that her grandson has made and has been very impressed.
My daughter has selected Easterseals Crossroads as her service provider for her son. She has seen firsthand the increase in independence evident with Theo. Theo feels right at home with his therapist and he has made huge progress. Easterseals Crossroads is actually part of our family at this point and we have all gotten behind that support that is so beneficial to us, said Sandra.
Sandra feels that Easterseals Crossroads fills a void for so many people in our community who depend upon services. As a donor, she is motivated to continue her support because she knows that without donations of time, resources and money, many vital programs would suffer in ability to deliver.
Volunteer and Donor
Vally is a long-time supporter of the agency. She joined the volunteer group Crossroads Guild in 1989; since then, she has donated her time, her talents and her resources frequently. She is often in the main building helping with events for children's programs and she works with other members of the Guild to create items that are sold at craft and hobby shows. The Guild generates income from these events and other activities to donate back to the agency.
"I know how important services from Easterseals are to so many families in our community. I have worked within the children's programs as a volunteer and I have seen the progress, growth and overall results in preparing these kids for a better life as they mature. The therapists literally change and improve the quality of lives for so many by building confidence and ability with life skills," said Vally.
Vally and other Guild members are always on call to assist with agency needs. The group firmly believes in the motto of providing helping hands and they acknowledge that those helping hands come in many forms from contributions of time, money, knowledge, skills and kindness.
"Easterseals Crossroads is a very reliable, trusting and capable agency and our community is fortunate to have them as part of our healthcare system. Services come in so many shapes and sizes because of so many needs that need to be met. Veteran services have a special place in my heart. Many community services provide for children, underprivileged or elderly, but often our military or returning military members are thought of last. While we think of our military as always strong, willing and able, that is not always true. Sometimes needs are not always obvious, but they are so critical and important to address. Easterseals Crossroads meets many of those needs for our veterans. My parents and many of my uncles served in the military and  I support military services financially to honor my family," said Vally.
I have seen firsthand the dedication and loyalty from the Easterseals Crossroads staff members. The fact they each of them could work anywhere and are choosing to serve at Easterseals Crossroads tells me that they are invested and that they clearly believe in the mission, said Vally.
Corporate Donors
Eight Eleven Group strives daily to create a culture that attracts, retains and grows people from all backgrounds. By taking great pride and responsibility in constantly improving their methods, they can maintain an environment that fosters diversity, equity and inclusion. Through their inclusive pipelines of talent, they build teams reflective of their communities celebrating differences and aligning with both the goals of their partners  and core values. With service being one of those core values, the group understands how important the work of philanthropic organizations is to the communities served. Indianapolis holds a special place in their hearts as it has been the home of their humble beginnings in 2000 and now home to their national headquarters.
Eight Eleven Group has joined us this year as our matching gift sponsor – the group is matching all gifts up to $30,000. Supporting Easterseals Crossroads and the Indianapolis community is a true honor for the group and having 30+ offices around the country gives them an opportunity to make a broader impact.