Listen to what Richard with Veteran Services has to say about the importance of veterans being able to contribute to the community.
We help veterans thrive. Easterseals Crossroads recognizes the urgent needs facing military families and veterans as they reintegrate into their communities after serving our country. As our service members return to their families, neighborhoods and communities, many challenges await them.
We are committed to serving veterans and their families with the depth of support they deserve. We currently offer programs that include support for military service members, veterans and their families.
Easterseals Crossroads connects qualified veterans who are seeking employment with employers within our community. Our team of qualified employees has experience working with employers and can offer veterans the assistance needed to gain a competitive edge in their job search.
We assist veterans who want to secure employment by providing the following:
Personal career coaching
Assistance with resume development
Opportunities to network
Assistance with job searches
Weekly job club with employment-related topics

Indiana: Faces of the Fallen
Indiana: Faces of the Fallen is a touring photo memorial that honors Indiana military who have died from wounds suffered in a war zone since September 11, 2001.
The Indiana exhibit can be scheduled at your next community or organizational event. We bring the exhibit to you and set it up; after your event, we disassemble and remove it. The exhibit is a powerful tribute to the many Indiana military who have lost their lives.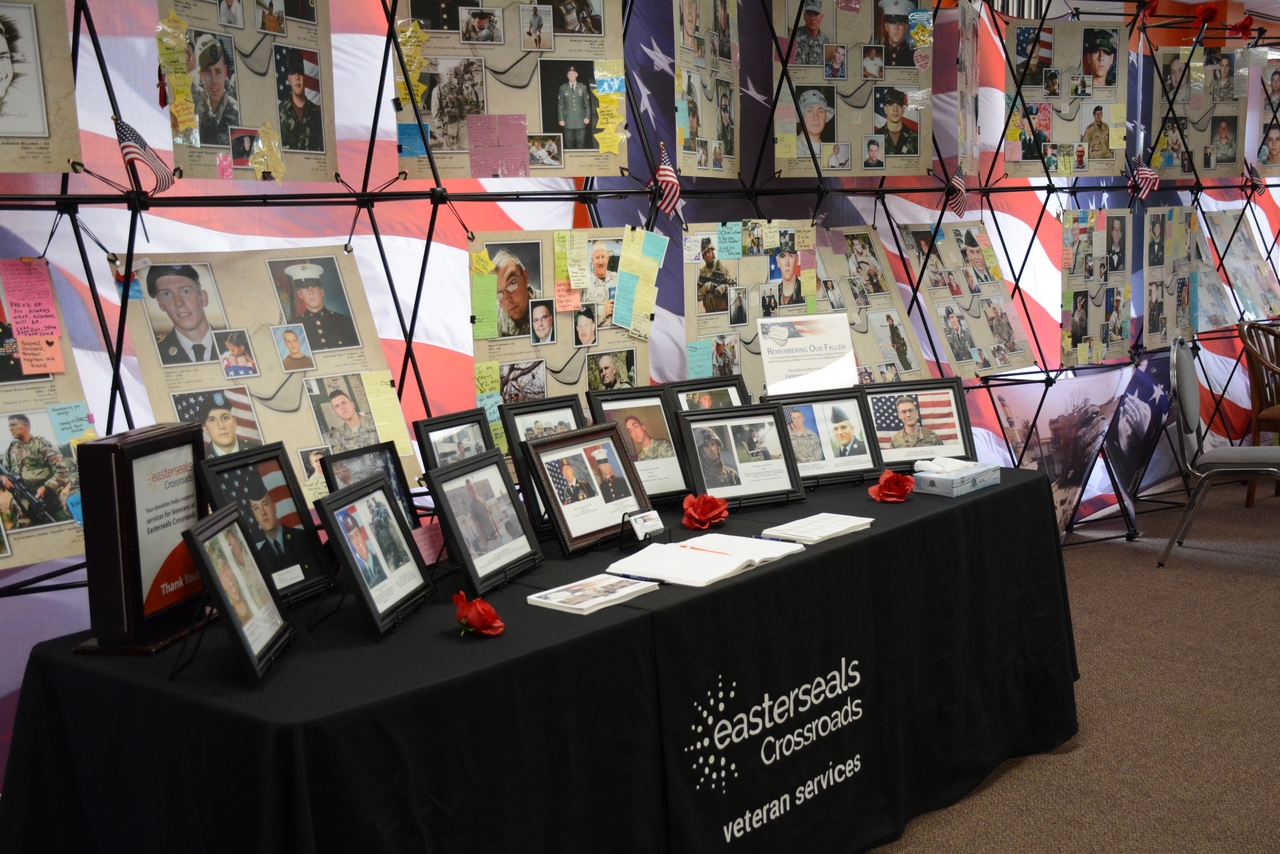 If you would like to schedule the Indiana: Faces of the Fallen exhibit for display in your organization or community, please contact us.
Additional Adult Services