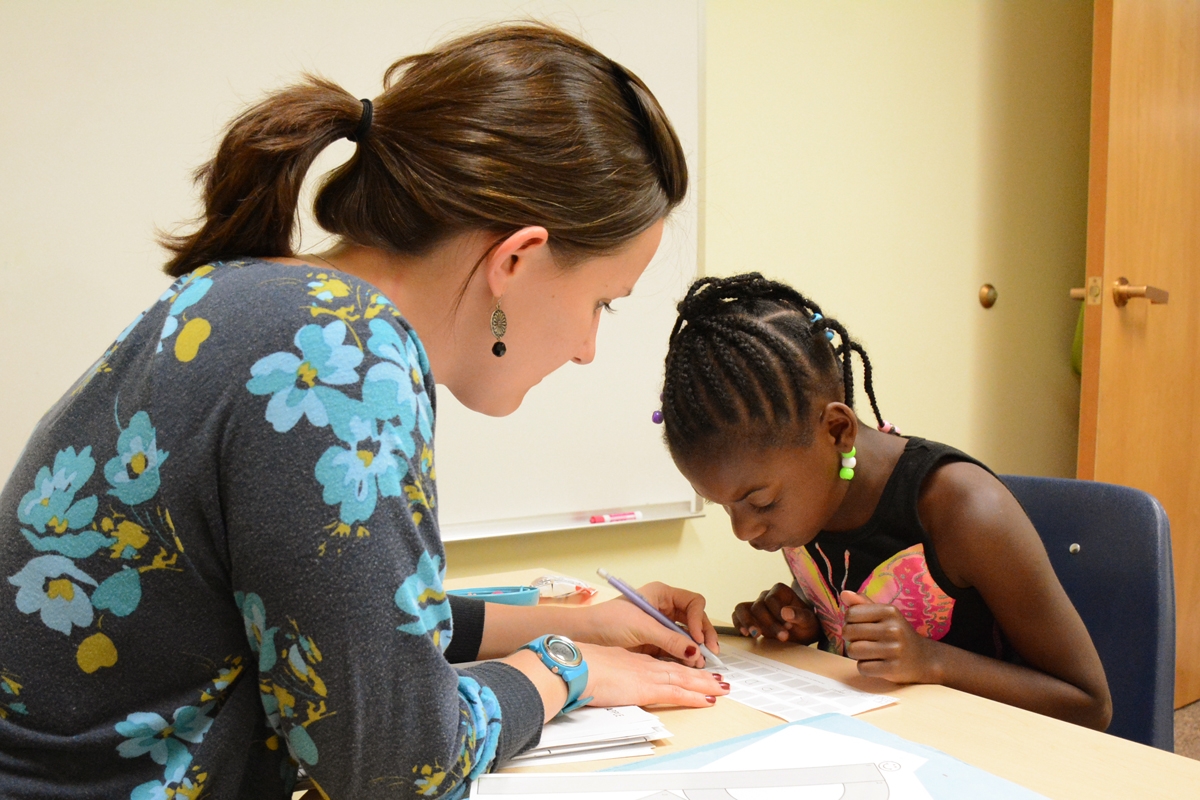 Easterseals Crossroads is a First Steps provider of early intervention services for families with babies and young children with developmental delays or disabilities. Services may include speech therapy, ​developmental therapy, physical therapy or occupational therapy based on the needs of the child. Early intervention services can have a significant, positive outcome for babies and young children in their ability to learn new skills and overcome challenges.

We can be your agency of choice.
Easterseals will partner with your family to develop treatment goals and provide support and education to help you become more effective in reaching your child's developmental goals. Services are provided to any family found eligible by the First Steps program in their home, at a childcare setting or another community location.
We are with you through the journey.
We provide physical, occupational, speech-language, developmental and augmentative communication therapy services utilizing a family-focused, collaborative team approach.
We give you more.
First Steps will provide access to nutrition, social work and psychology services when needed. ​Easterseals Crossroads provides resources such as support groups, access to computers/internet and information or referral services through our Autism Family Resource Center. We also offer respite services every Friday night from 6-10 p.m. through our Parents' Night Out respite.
We are familiar with your child's situation.
Our staff has experience serving children with diverse diagnoses including autism/ASD, tracheotomies, torticollis, sensory integration disorders, Down syndrome, feeding difficulties, developmental delays, cerebral palsy, high and low muscle tone, Erb's Palsy, chromosomal abnormalities, premature births and prenatal drug exposure. Due to our comprehensive approach, we are able to provide a smooth and easy transition from First Steps to continued outpatient therapies in our clinical settings. Our agency is advised by our medical director, Charles Dietzen, M.D., a board-certified physiatrist specializing in physical medicine and rehabilitation.
Our service areas include G 1 Hamilton/Tipton Counties, G 5 Northeast Marion County and G 7 Southern Marion County.
Visit First Steps of Central Indiana at www.cibaby.com to submit a referral, use the developmental checklist and find us listed as a provider. Download our flyer in English or Spanish.
Additional Children's Services