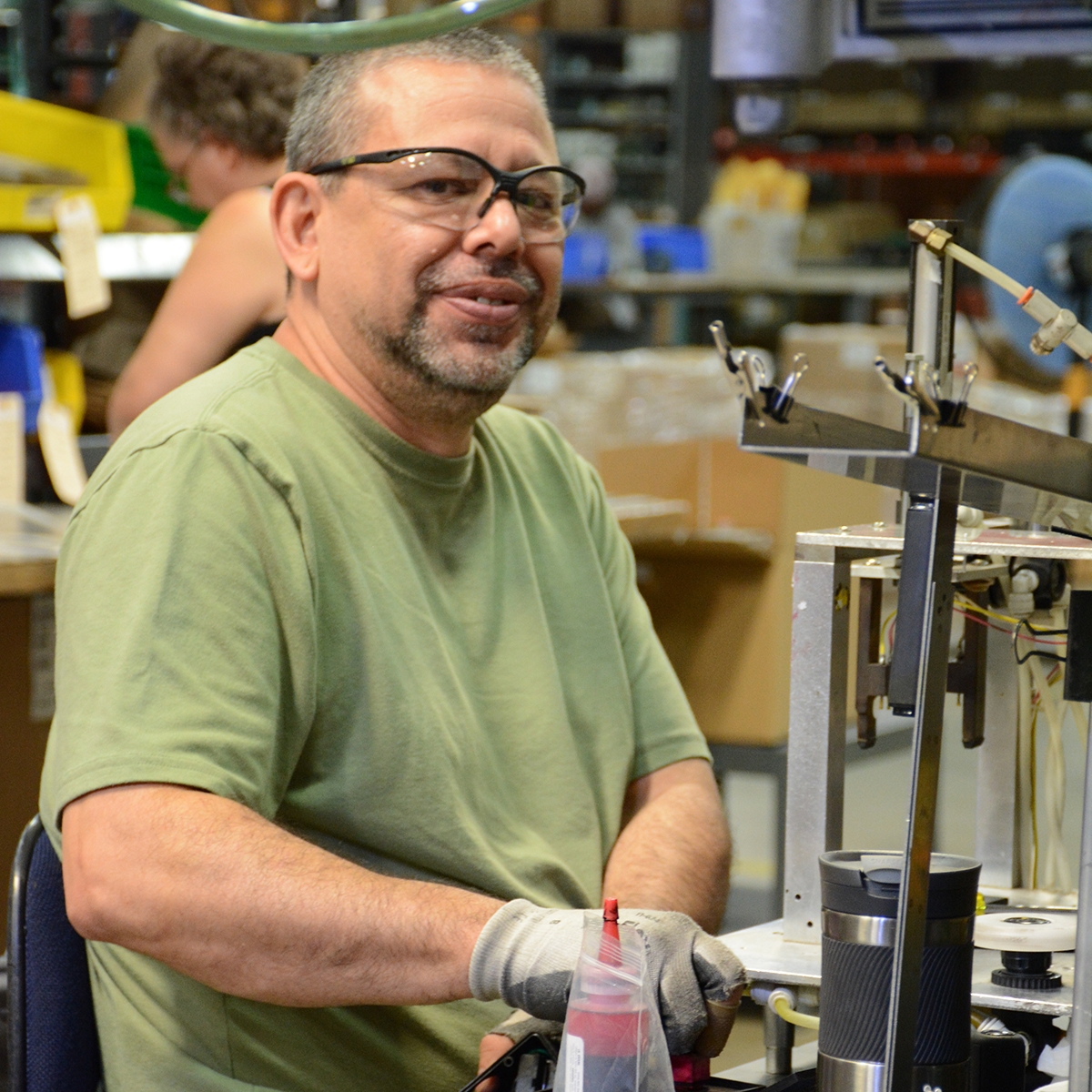 An immersive program for high school students, Project SEARCH provides employment and educational opportunities for high school students in their final year who meet the eligibility requirements.
Project SEARCH/Indiana originated at Cincinnati Children's Hospital Medical Center in Cincinnati, Ohio. For additional information about the Project SEARCH national database, visit their website at www.projectsearch.us.

In our community, it is a collaborative effort with the following agencies:
State of Indiana, Family and Social Services Administration – Office of Vocational Rehabilitation Services
Community Health Network
Easterseals Crossroads
Indianapolis Public Schools
Metropolitan School District of Lawrence Township
Metropolitan School District of Warren Township
Learn more about Project SEARCH in this video.
Project SEARCH/Indiana accepts students whose main goals are competitive employment. The program takes place at two locations — Community Hospital East and Community Hospital North — where total immersion in the workplace facilitates the learning process through continuous feedback, application of new skills, job coaching and worksite accommodations.
What Should I Expect?
Interns spend the first few weeks in classrooms learning the requirements to begin their first rotations inside the hospitals. During the rotations, interns spend the first hour of each day in classrooms gaining valuable knowledge and learning employment skills to be successful candidates for competitive employment.
Intern Rotations
Interns will complete three rotations within the hospitals in areas where their skills and abilities will be used to increase employability. Each rotation lasts 11 weeks. Prior to a rotation, interns participate in interviews with the department managers and/or clinical directors to provide real-life interviewing experience.
For more information about Project SEARCH, contact us.
Additional Adult Services