The Assistive Technology Center provides assistive technology, equipment and services to individuals with disabilities. While many of the solutions we implement are high-tech in nature, there are also a great many low-tech or no-tech solutions that greatly increase the employment opportunities of individuals with disabilities. Since our inception in 1979, we have helped thousands of individuals successfully utilize assistive or adaptive technology to become more independent on the job, in the home or at school.

We meet with people to determine what type of adaptive technology will help in reaching goals, which might include computer access, job accommodation, home office or school use. We can then direct people to sources for that adaptive equipment.
INDATA Project – Indiana Assistive Technology Act
Easterseals Crossroads has been providing assistive technology solutions in Indiana since 1979. In 2007, Easterseals Crossroads partnered with the State of Indiana, Bureau of Rehabilitative Services to establish the Indiana Assistive Technology Act (INDATA) Project. The INDATA Project is one of 56 similar, federally-funded projects designed to increase access and awareness of assistive technology.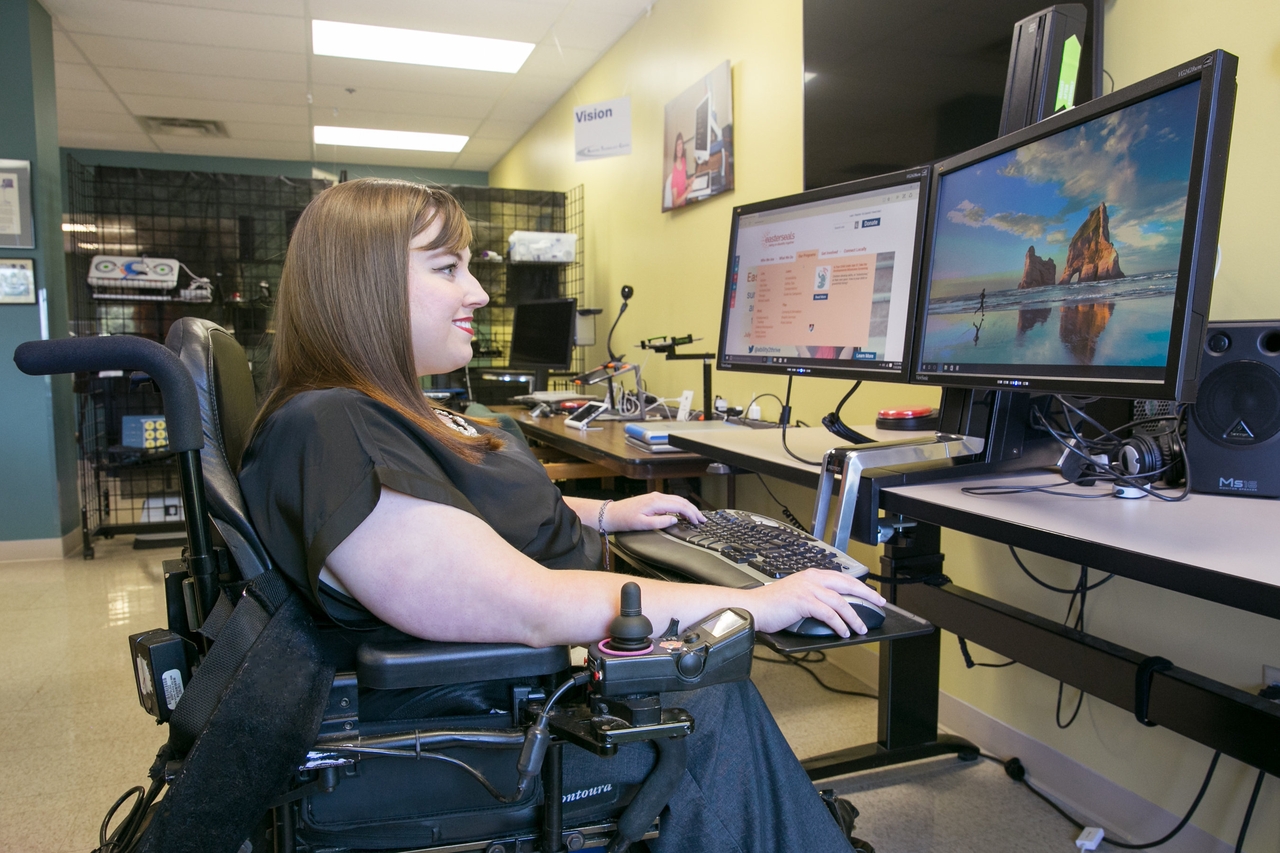 INDATA core services include: Information and referral, funding assistance, public awareness and education, device demonstration, device loan, reutilized computers, and equipment reutilization.
"The term 'assistive technology device' means any item, piece of equipment, or product system, whether acquired commercially off the shelf, modified, or customized, that is used to increase, maintain, or improve the functional capabilities of individuals with disabilities."

– Assistive Technology Act of 1998
For more information about Assistive Technology or the INDATA Project, please visit eastersealstech.com.
Additional Family Services