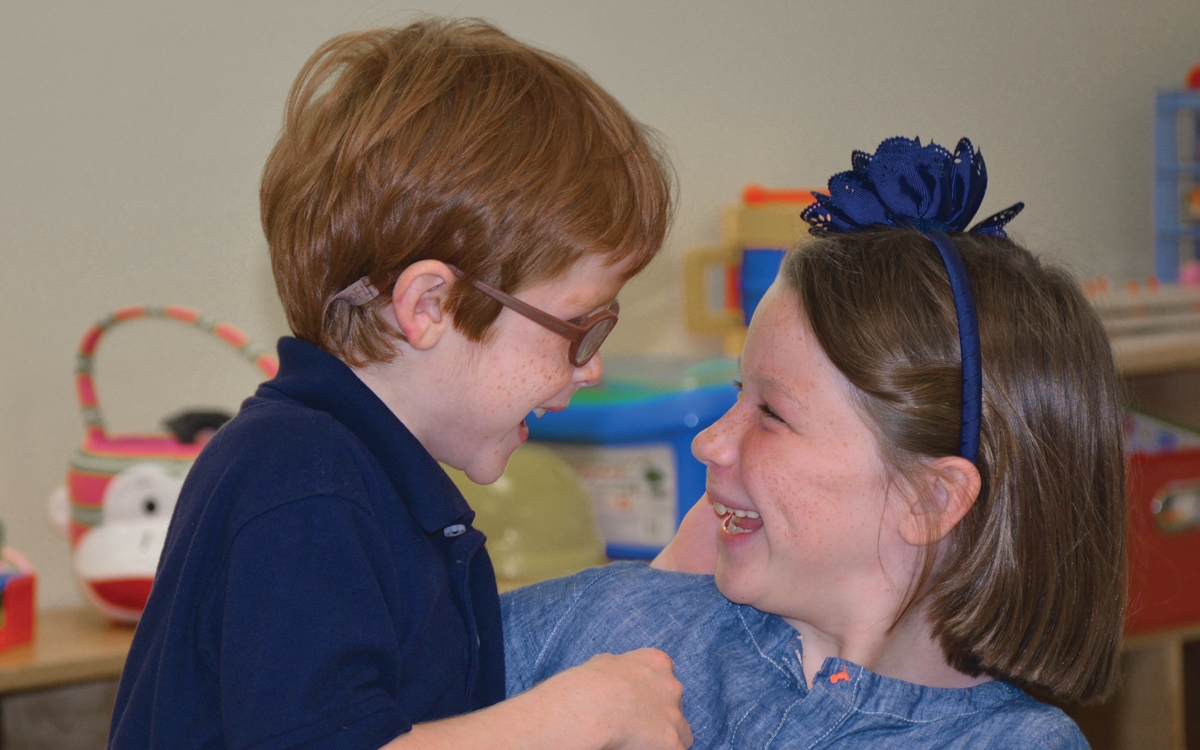 Families can rest and relax with our many programs that encourage respite by providing activities for all family members. Respite time is often overlooked in our busy families' lives, yet play — or relaxation time — is a critical component to a happy, healthy lifestyle.
Parents' Night/Day Out
Parents' Night Out is a scheduled event for children with disabilities offered on Fridays from 6:15-9:30 p.m.

The program provides care for children and their siblings ages six months through 12 years. Events are available at several locations throughout the city. Reservations and registration forms are required to attend.
Parents' Day Out is a scheduled day event on the third Saturday of each month. This event is offered at Easterseals Crossroads from 10 a.m.-1:30 p.m.
Parents' Night/Day Out provides:
A safe, nurturing environment for all children
Gross motor activities and recreational experiences
Care for siblings
A staff/adult volunteer to child ratio of 1:3
Well-qualified and experienced staff
Themed activities/crafts
Snacks
Teen Night Out
We offer a Teen Night Out program one to two times per month on Fridays for participants ages 13-17 years old. We are happy to partner with Carmel Clay Parks and Recreation to serve this group of teens at the Monon Center.
We also offer a Teen Bowling Night on Friday evenings from 6-8 p.m. at Woodland Bowl three to four times a year.
Respite Forms
For more information about Respite Services, contact us.
Additional Children's Services