Recreational therapist Gina Schulz is leading a new program called Chair One Fitness and our adult day participants are already loving it! Gina took a few minutes to introduce us all to Chair One Fitness.
What is Chair One Fitness?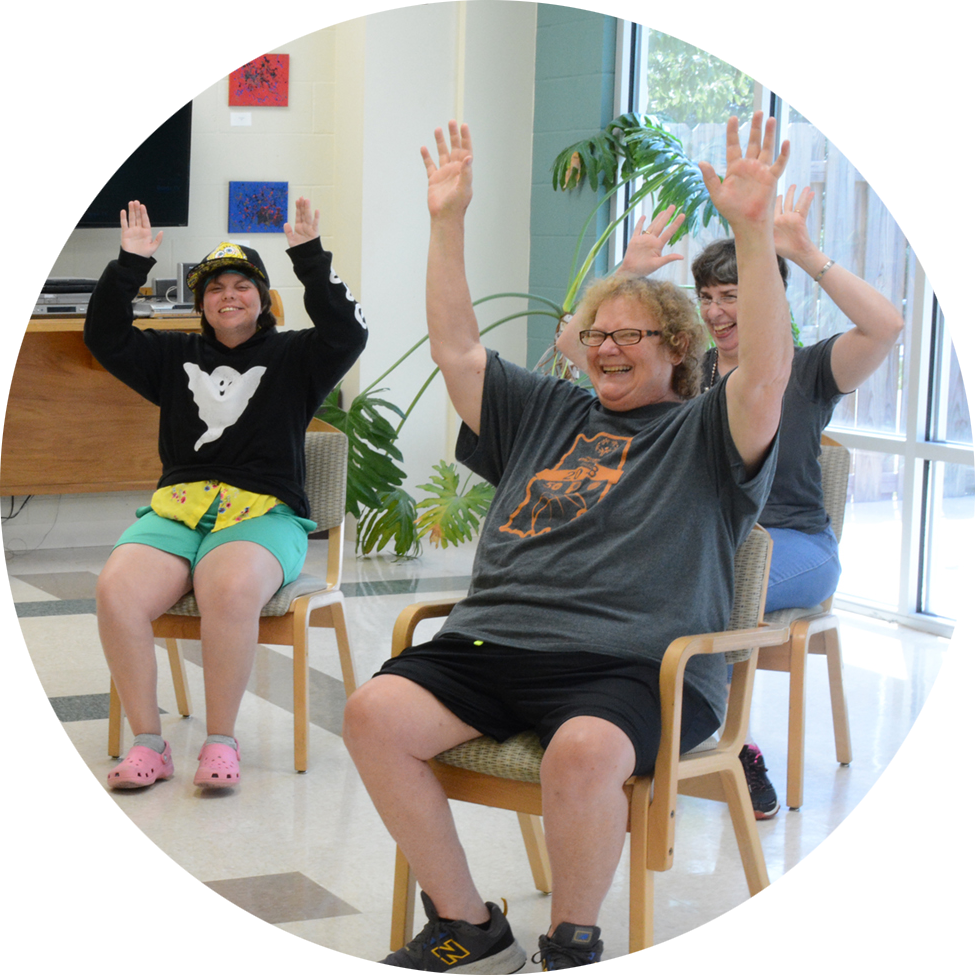 COF is a high intensity, seated, interactive, total body workout. The mission of COF is "to go beyond boundaries created by perceived limitations enabling everyone to stay active mentally and physically no matter age and ability."
Who can benefit from Chair One Fitness?
Anyone can benefit from COF, but it is specially designed for individuals who have complications with standing during a fitness regimen. On average a person can burn 225-255 calories during a 45-minute class (with target heart zones at fat burn and cardio levels).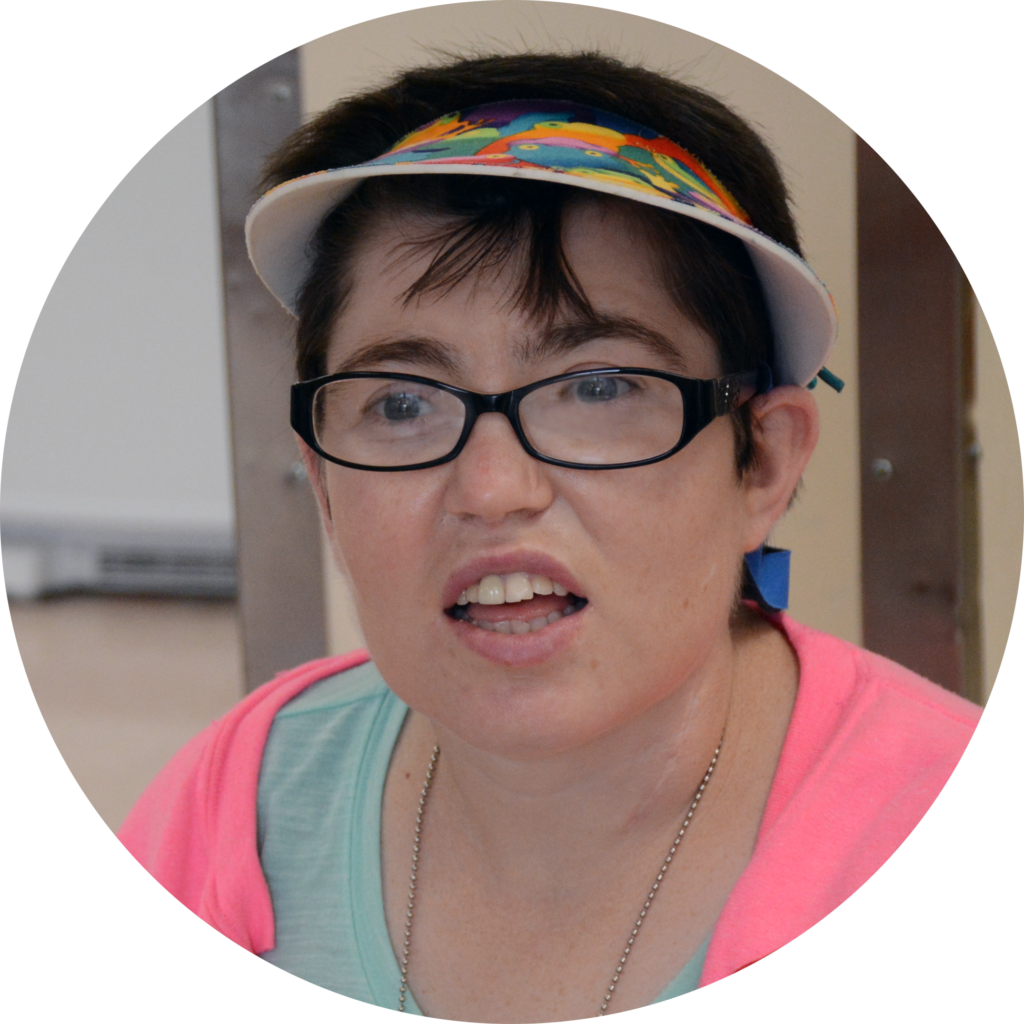 I like working the left side of my body to get it stronger. It makes me happy!

Jessica, Chair One Fitness participant
What are the goals of the program?
COF is designed to keep individuals mobile to ensure they remain progressive in daily function and/or recovery. COF benefits participants physically, mentally and socially.
What is a typical class like?
Class is held for 45-minutes and includes a warm-up, workout and cool down, all to a fun playlist. The entire workout is completed from a seated position. Each song offers a unique routine that works the entire body.
What makes it fun?
The interaction between everyone makes the class a blast. The playlist offers familiar songs that get everyone singing along while sweating it out together!
How does Chair One Fitness differ from other programs?
COF is different because it eliminates the barrier of standing during exercise. It offers a full body workout from a seated position; people participate at their ability.
What are some success stories or statements that you have heard?
One participant who doesn't like to exercise came to try a class. After her first session, the person said it was so much fun that she signed up for the remaining weeks and has continued to come since then.
The next 6-week session of Chair One Fitness starts Wednesday, September 16, and continues through Wednesday, October 21. Class takes place from 4:45 p.m. – 5:30 p.m. in our adult day services area at our main facility (4740 Kingsway Drive, Indianapolis). Anyone is welcome to participate; cost is $25 per person or $40 for two people who sign up together.
Registration closes soon. Limited spots are available and will fill up quickly, so contact us to register today for the next session of Chair One Fitness.