Easterseals Crossroads is pleased to partner with JPMorgan Chase to offer a financial webinar on Thursday, April 15, that will focus on tools and resources for people with disabilities. The webinar will benefit people with disabilities, parents/caregivers of those with disabilities and professionals in the field. The webinar is FREE, but participants must register.
If you or your organization would like to be an exhibitor at the Virtual Exhibit Hall, please contact AnneMarie Chambers at achambers@eastersealscrossroads.org.
| | |
| --- | --- |
| 10:30 a.m. – 11:00 a.m. | Virtual Expo Hall |
| 10:45 a.m. – 11:00 a.m. | Opening Remarks, David Dreith, Easterseals Crossroads; Denise Steele, JPMorgan Chase; Jim Sinocchi, JPMorgan Chase |
| 11:00 a.m. – 11:30 a.m. | ABLE Account Workshop, Amy Corbin, Indiana ABLE Authority |
| 11:30 a.m. – 12:10 p.m. | "A Drive to Thrive" Workshop, Anthony Pacilio, JPMorgan Chase; Bryan Gill, JPMorgan Chase |
| 12:15 p.m. – 1:00 p.m. | Keynote Address, Aaron Likens |
| 1:00 p.m. – 1:05 p.m. | Closing Remarks, Easterseals Crossroads |
| 1:05 p.m. – 1:30 p.m. | Virtual Expo Hall |
Aaron Likens is an award-winning public speaker and author of Finding Kansas: Living and Decoding Asperger's Syndrome.
When he was diagnosed with Asperger's syndrome at age 20, Aaron Likens began collecting his thoughts and experiences on paper–the highs, the lows, the challenges, and the unexpected joys. What he found was hope – not only for himself, but also for others with Asperger's.
Now a sought-after speaker and blogger, he is passionate about sharing his insights into this often-misunderstood condition. He was the 2012 recipient of the Missouri Champions of Mental Health Award, and in 2013 he received the Youth Leadership Award for the state of Missouri. Since 2010, Aaron has given more than 600 presentations to more than 54,000 students, teachers, parents, police officers and professionals nationwide.
Aaron works as an ongoing autism ambassador with Easterseals Crossroads and other Easterseals affiliates across the United States.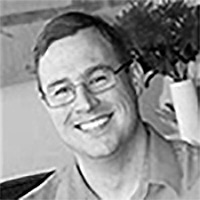 Amy Corbin is the Executive Director of the Indiana ABLE Authority which oversees INvestABLE Indiana, the state's 529A ABLE savings plan. Amy has worked for the State of Indiana for over 13 years and has an established background in social work and case management. In her years of service and in her current role she has worked on program development and implementation as well as state and federal advocacy efforts. As Executive Director she oversees program management and operations for the Indiana ABLE Authority and is the agency and board representative to elected officials, the public and the national ABLE industry.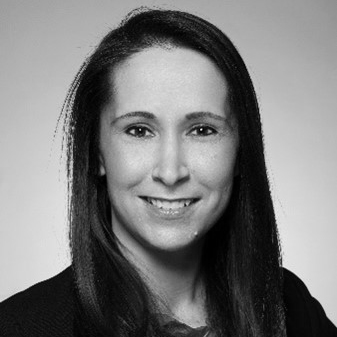 Anthony Pacilio is a Vice President and Global Head of Autism at Work for JPMorgan Chase. In this role, he manages recruiting efforts, as well as developing candidate pipelines and ensuring best practices for ongoing support. Anthony has been with JPMorgan Chase for eight years, serving in a variety of technology roles in Consumer and Community Banking.  Prior to joining JPMorgan Chase, he held various positions in the finance and healthcare industry at MBNA America, Bank of America and CIGNA.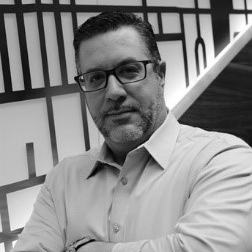 Bryan Gill is the Operations Director for the Business Solutions Team (BeST) at JPMorgan Chase. BeST is committed to expanding the firm's workforce talent pool by hiring differently abled employees with a focus on the intellectually and developmentally disabled (IDD) community. Prior to leading BeST, Bryan was a National Operations Manager for J.P. Morgan's Commercial Bank. He has 30 years of experience in financial services, management and bank operations at the firm, including 18 years with the Commercial Bank and 12 years in Bank Card operations.
Denise Steele is a Community Engagement Manager, part of JPMorgan Chase's Corporate Responsibility team and focuses on building enduring, authentic relationships with key stakeholders to support the firm's long-term success and drive positive, lasting community-centered impact. She is also responsible for guiding the firm compliance requirements of the Community Reinvestment Act. Denise's professional background includes over 30 years of banking experience including 15 years of community lending experience.