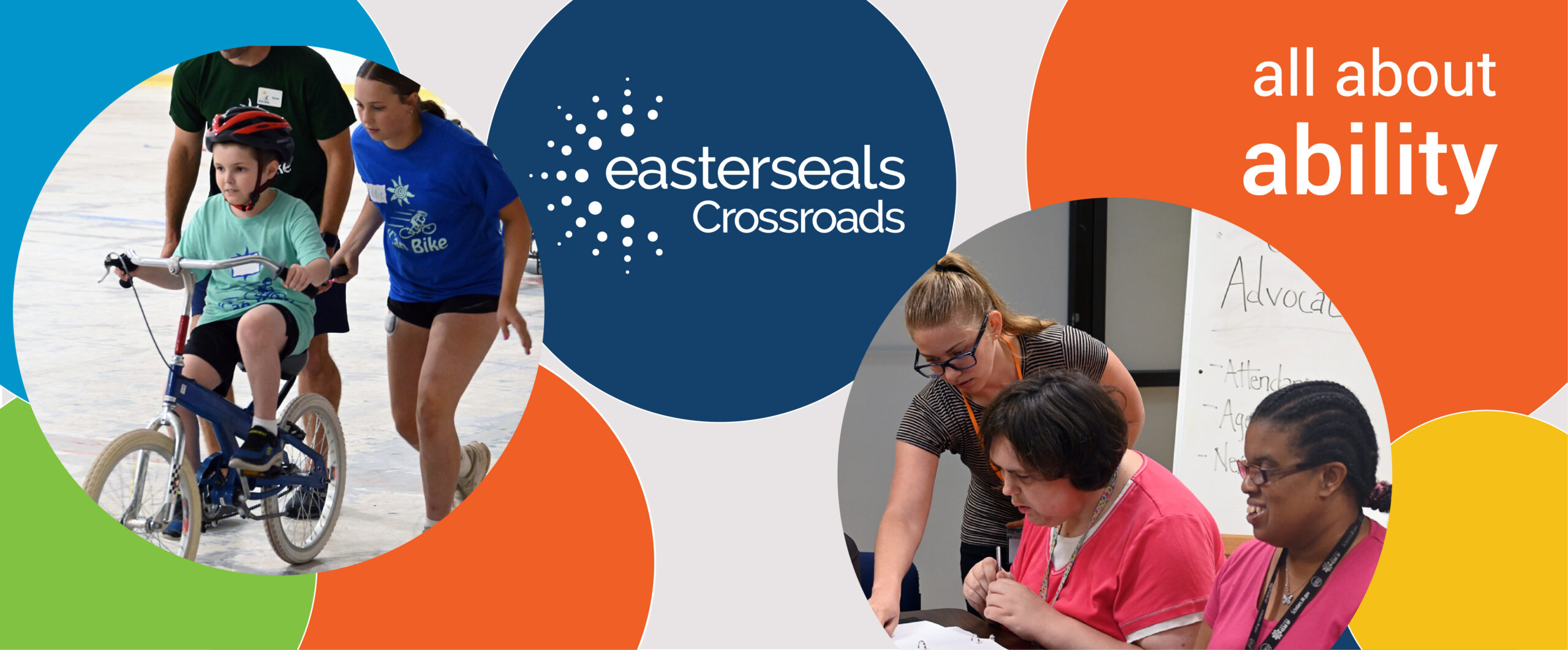 At Easterseals Crossroads, we are all about ability for children, families and adults in our community.
We celebrate milestones of achievement with over 8,000 men, women and children annually. Families depend on us for high-quality services for their young children with disabilities; young adults and adolescents gain skills through our transition to work programs, autism services and employment readiness training; veterans find resources they need for connections to work, school, home and more; and individuals can find resources they need with our employment services options, assistive technology services, brain injury programs and Deaf services.
We are here for you, your family, our veterans and our community!
Children and Families
We serve children and families through early intervention, occupational, physical and speech therapy; autism and behavior services; and camp and respite programs.
Watch this video and see how Audrey and her family have benefited from children's therapy services.
Adults
We serve adults through high school transition to work or school options; employment readiness/placement; veteran resources/support; brain injury services; and day services for adults with disabilities.
Watch this video and learn more about brain injury services at Easterseals Crossroads.
Our Community
We are a resource for organizations, businesses, individuals and schools with our assistive technology options; Deaf services including ASL interpreting; home modification assistance; information centers; and employment options.
Watch this video and learn more about assistive technology in the workplace.