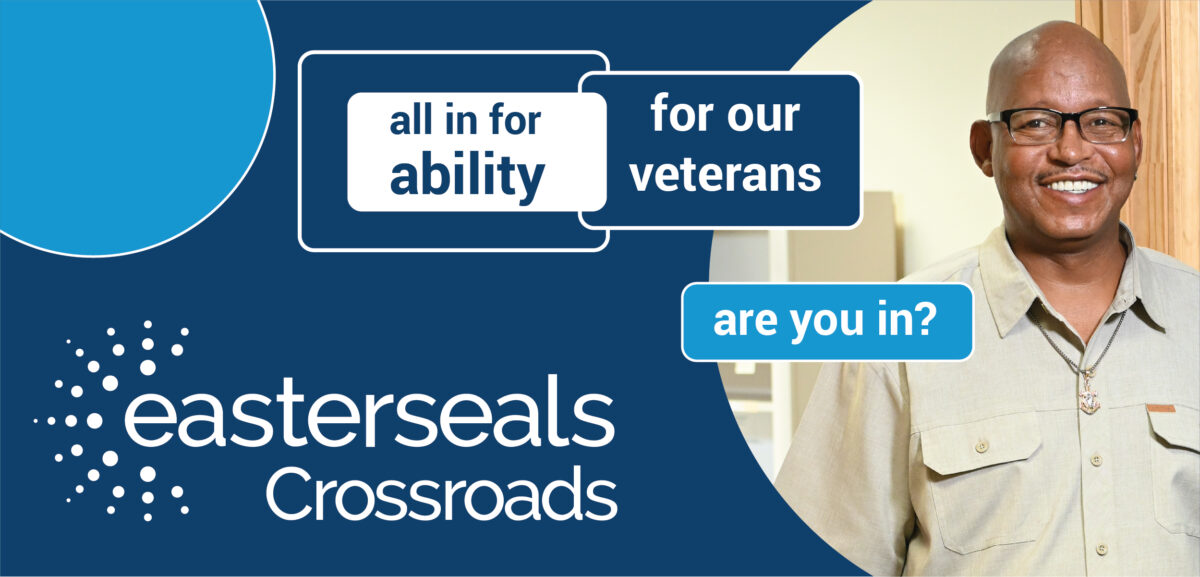 Charles was a ship serviceman in the United States Navy where he felt responsible for the morale of the ship through the services he provided from the general store, barber, vending and more.
Once he was honorably discharged from the service, he found himself struggling with everyday life. His wife — for whom he was a caregiver ― was ill, he faced some legal issues and he battled drug and alcohol dependency. As many times as he tried treatment during this period, he never seemed to completely escape the addiction.
Things finally started to fall into place for Charles when he sought veteran services and completed his treatment program. He moved into transitional housing and was directed to the Homeless Veterans Reintegration Program offered by Easterseals Crossroads. From there, he worked with career navigators and began the Compensated Work Therapy program offered through the Department of Veterans Affairs. Charles is now employed at the Veterans Administration as a supply technician.
"These programs opened a lot of doors for me. I have my own apartment now and I am moving forward. If you put your time in to make changes, Easterseals Crossroads will work with you. Believe me, you will get something out of it," said Charles.
Contact us for more information about veteran services at Easterseals Crossroads.