We are pleased to offer a matching gift incentive made possible by Redux through our Stronger Together year-end giving campaign. Redux will match your gift throughout November and December doubling your impact and proving that we are Stronger Together.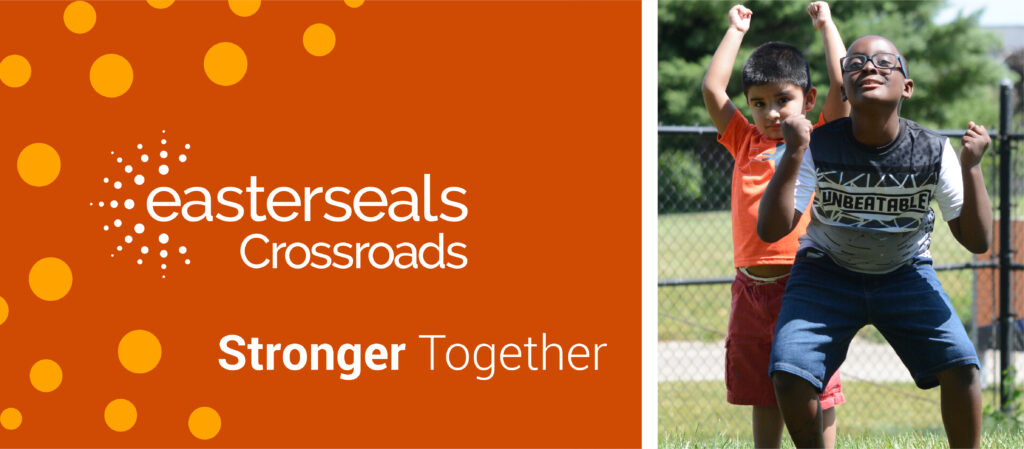 At Easterseals Crossroads, we know the importance of teamwork, especially when it comes to tough times. This past year has challenged our agency, our community and our world with the COVID pandemic. The obstacles have been immense for everyone within our community and especially difficult for people with disabilities and their families.
We've overcome significant adversity because we truly are stronger together. In addition to our staff, we cannot thrive without our partners, sponsors, advocates, volunteers, supporters and donors. Our community needs us to continue to be the resource upon which children and adults with disabilities depend. Throughout the year, we worked with over 5,000 children and adults to help them gain or maintain independence within their homes and within their communities. Our reach extends to 88,000 people who benefit from our services as they live, learn, work and play.
Please consider a donation this year so that we can maintain our community as a place where we are all stronger together.