Beth attended Easterseals Crossroads for children's therapy services in the 1970s. Her parents received a recommendation because she was experiencing learning and fine motor developmental delays.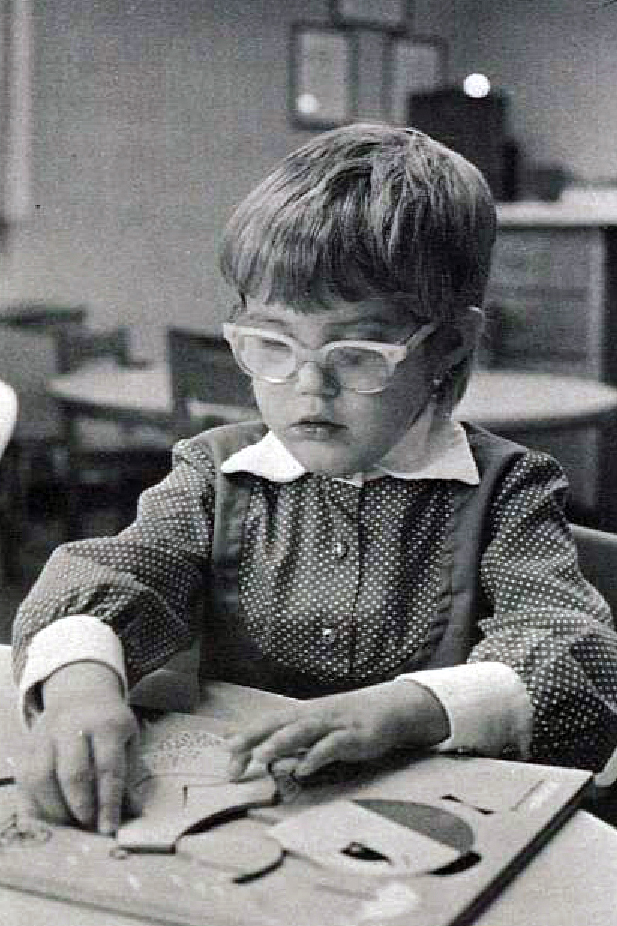 "I am not certain of all of my goals for therapy, but I do remember therapists helping me learn to deal with my learning challenges. Another goal was basic remediation so that I was prepared for a good start in the school environment," said Beth.
Beth was photographed for the annual report in 1976, which she remembers to this day. "I am not sure of all of my activities during therapy sessions, but the annual report shows me working on puzzles, so I am sure those types of things helped with my learning development," said Beth.
Beth feels as though her ability to handle her learning and fine motor developmental delays was strengthened by attending therapy at Easterseals Crossroads. Today, she has walked numerous 5K events and she has participated in ten half marathons. "I don't think I could have done all that if I hadn't started off at Crossroads," said Beth.
As an adult, Beth works at a pharmaceutical company in Indianapolis. She has volunteered for arts organizations, veterans organizations and most recently for a hospice organization. She has a passion for learning; she has a master's degree in theology and is currently working on a graduate certificate from Purdue University. She is a lifelong Los Angeles Dodgers fan and a Green Bay Packers shareholder.
Beth recently contacted Easterseals Crossroads to learn of volunteer opportunities and shared some of her earlier experiences. " I think my past experiences with Crossroads are important because it reminds me of a time in my life where I faced some challenges and learned ways to overcome them. Crossroads was an integral part of my family's life for a few years, so it is a place I remember fondly," said Beth.
As a community resource, Beth feels that Crossroads is important because of our purpose to change the way the world defines and views people with disabilities. "Your programs are designed to help people achieve independence and live their lives fully. I believe in your mission and have supported your services through direct donations for a few years. I am very particular in whom I choose to support, and Crossroads has always been near the top of that list," said Beth.
Many years have passed since Beth attended therapy sessions at Easterseals Crossroads, yet our mission has remained constant for those whom we serve. Learn more about children's therapy services today.