CampAbility is a day camp for children with disabilities who are ages 4 – 10. Campers enjoy many of the traditional camp experiences, which include horseback riding, outdoor play, crafts, games, field trips and more.
CampAbility relies heavily on the skills and creativity of our counselors – individuals who dedicate themselves to providing experiences that will someday become fun summer memories for our campers.
Meet our Lead Counselors this year:
Tim Blanusa • Lead Counselor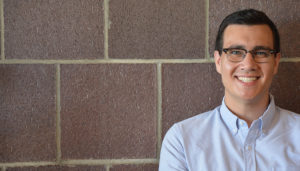 This is Tim's fourth year at CampAbility. During the school year, Tim is a 4th grade resource teacher. He is so excited to have the opportunity to work with your campers this summer! In his free time, Tim loves to cook and is currently raising a puppy.
Hannah Fogo • Lead Counselor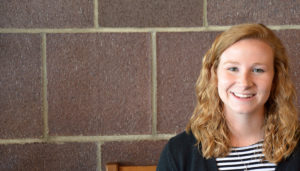 This is Hannah's fourth year at CampAbility and her first year as a lead counselor. She just graduated from the University of Indianapolis with a degree in elementary and special education and will be a resource teacher next school year in MSD Lawrence Township.
Hannah is extremely excited for all of the fun, new things that we will be doing at camp this year.
Tim Keating • Lead Counselor
This is Tim's fifth year of camp. He has his bachelor's degree in social work and his master's degree in special education and currently works for Washington Township as a special education teacher and at Easterseals Crossroads Parents Night Out program.
In the past, Tim has worked at a camp for adults with disabilities, his college's student disability services office, in home and community based hours with adults with autism and ABA therapy. Tim is excited to see returning campers and meet all the new ones. He is ready for a summer filled with fun!