Summer means camp season for our Easterseals Crossroads families and we offer quite a selection of camps designed for children and adolescents. Our Camp FUEL is  designed for adolescents with disabilities and special needs who are ages 11 – 17 years old.
Meet our Camp FUEL staff — an amazing group of people who are revved up for summer fun!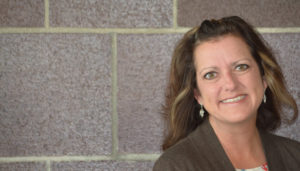 Angie Hilligoss • Manager, Respite Services
Angie joined us two years ago as a lead counselor at CampAbility; she liked it so much that she was quick to accept the position as our manager of respite services when it became available. Angie oversees all of our respite programs, which include not only our summer camps, but our
Parents' Night Out, Teen Night Out and CHEER (adult respite). Angie received her degree in child development from Owens College; she has over 20 years of experience working with children with special needs and disabilities and we are thrilled that she has made Easterseals Crossroads her home!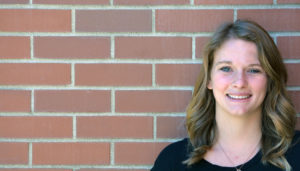 Bailey Brown • Counselor
Bailey graduated from Trine University with her two bachelor's of science degrees in exercise science and psychology. She is taking the next year off to apply and prepare for grad school for occupational therapy. She played on the lacrosse team throughout her college career, as well as serving as a resident assistant for three years, and is a member of Theta Phi Alpha. This is her third year at Camp FUEL.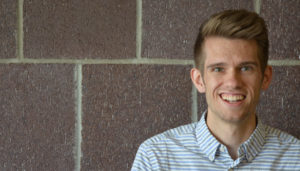 Loren Crisp • Speech-Language Pathologist
Loren Crisp is a speech-language pathologist at Easterseals Crossroads who works with students of all ages and abilities in our facilities and charter schools in the community. He graduated from Indiana University in 2016 with his master's degree in speech-language pathology. This is Loren's first year working with Camp FUEL, and he is especially excited to meet new campers and help them practice their communication skills as they build and renew friendships. Loren enjoys photography and spending time outside. He and his wife are excited to meet their first child this summer!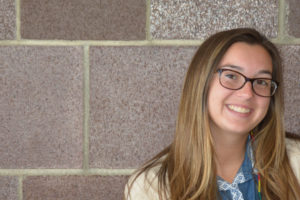 Kelly Hendricks • Counselor
Kelly graduated from the University of Indianapolis with a double major in social work and psychology. She will be starting her master's degree in social work this August. Kelly has been working at Parents' Night Out since 2013 and is looking forward to her third year at Camp FUEL! Kelly is also celebrating her recent engagement to her college sweetheart!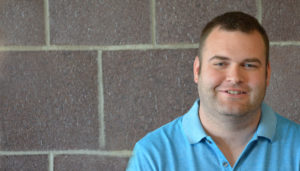 Tyler Napier • Speech-Language Pathologist
Tyler Napier has been a speech/language pathologist at Easterseals Crossroads for 7 years, working in clinics/schools with children of all ages and abilities. He also works with children under 3 in the First Steps program. He has been involved in CampAbility and Camp Fuel most summers during his time at Easterseals Crossroads. He graduated with his master's degree from the University of Connecticut in 2010. In his spare time, Tyler loves to travel, listen to music, try new restaurants and swim. He is looking forward to meeting the campers and helping them have a great summer!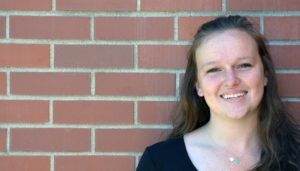 Sami Schweiger • Counselor
Sami graduated from Ball State University with a degree in special education (intense interventions). She has lots of experience working with children and adults with disabilities through her work at Ball State and as a direct service professional. She has also recently accepted a teaching position at Ben Davis High School as a life skills teacher and is excited to have her own classroom in the fall.
Learn more about Camp FUEL