The Easterseals Crossroads Board of Directors are leaders in our community who share our purpose and passion to improve the lives of children and adults with special needs and disabilities.
This group of forward-thinking, innovative men and women help us advance our message to promote inclusion, independence and dignity for everyone living in our community.
Officers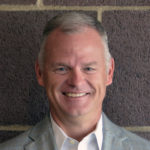 Philip C. Belt, Chair
Vice President of Finance, Stericycle
With over 25 years of corporate experience in both financial and communications roles, Phil has held leadership positions at Eli Lilly and Company, Credit Suisse, VMS Biomarketing and Stericycle.
Phil joined the Easter Seals Crossroads Board in 2013, and has also served on the boards of Church at the Crossing and the Indiana Bond Bank.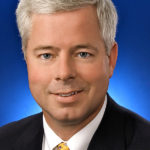 Harold Tenbarge, 1st Vice Chair
Eli Lilly and Company, retired
Harold was a senior director of procurement for Eli Lilly. His responsibilities included all procurement activities that supported Lilly's sales and marketing efforts globally. He has significant experience with all aspects of sourcing strategy development, execution, and supplier performance management. Additionally, his career has included work experience in manufacturing, process research and development, and supply chain management. He brings his supply chain experience to Crossroads Industrial Services.
Philip Whistler, 2nd Vice Chair

Ice Miller LLP
Philip is a senior partner in Ice Miller's litigation and intellectual property group. He joined Ice Miller in 1978 after graduating with honors from Harvard Law School where he was a member of the board of student advisors. He is also an honors graduate of Stanford University, with a Bachelor's degree in history.
Philip also serves on the board of the Indianapolis Legal Aid Society, and is a member of the Indiana Commission to Expand Access to Civil Legal Services. Additionally, he is a former board member of the Mapleton Fall Creek Community Development Corporation.
Kenneth Kobe, Treasurer

Barnes &  Thornburg, LLP, retired
Ken was the chief operating officer of Barnes & Thornburg,  LLP. He is a former Peace Corps volunteer and has his bachelor's degree from Denison University and his master's degree in public finance from Ohio State University. Ken has served on a number of state and local government boards and commissions, including the Indiana Local Government Tax Control Board and the Marion County Public Defender Board.
Darlisa E. Davis, Secretary

First Merchants Bank
Darlisa has 18 years of commercial banking experience focusing on small to middle market businesses. Her experience covers a wide range of industries including manufacturing, distribution, service, health care and commercial real estate. Darlisa is a native of Vincennes, Indiana, and attended Richland College in Dallas, Texas.
Darlisa and her husband, Ron, have four children and reside in Indianapolis. She is an active member of Carmel Lutheran Church and serves in various capacities with the Girl Scouts and Lawrence Township School District.
---
Directors
Rebecca A. Barton
University of Indianapolis, School of Occupational Therapy
Rebecca Feldman, MD
Eli Lilly and Company, retired
Becky graduated from Denison University with a BA in biology and received her MD from Indiana University. Much of her career was spent as an occupational physician at Eli Lilly and she is now retired.
She is married to Richard Feldman, MD, and they have three grown sons. She is active in many community organizations including the Indianapolis Woman's Club, Indianapolis Garden Club, Eiteljorg Museum, Indiana Medical History Museum, Indiana Historical Society and Woodstock Club.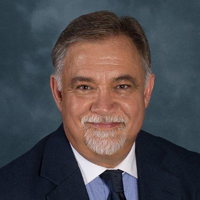 Randy France
Rolls-Royce, retired
Randy was Chief of Supplier Engineered Equipment for Rolls-Royce North America where he worked for over 10 years.  Previously he was an Executive Vice President at Indesign for 9 years and Technical Director of Lease Products for AT&T Bell Labs for 23 years.
Randy is originally from Macomb, Illinois, area and attended Southern Illinois University receiving  an electrical degree.  He currently is a member of the IUPUI University Industry Advisory Board in Electrical and Software Engineering.
Fred Hash
Cinnaire
Krista Hoffmann-Longtin
IUPUI
Kelley Karn
Duke Energy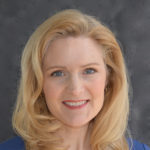 Julie K. Keck, MD
Anthem, Inc.
Julie has been a Medical Director for Anthem Blue Cross and Blue Shield's Indiana Medicaid Plan since 2013.  She is double boarded in pediatrics and neurodevelopmental disabilities.  She spent 10 years at Riley Children's Hospital in the Section of Developmental Pediatrics taking care of children and youth with special health care needs and directing the Neurodevelopmental Disabilities Residency Program.
She is married to John Champley who is a pediatrician at Northpoint Pediatrics. They have two children and live on a family farm in Noblesville.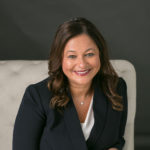 Stacey McCreery
ROI Search Group
Stacey is Founder and President for ROI Search Group, an executive search and consulting firm, who focuses on specialized recruitment of top talent. With more than 20 years in finance, operations, and leading teams, she has a strong passion for people. Previously Stacey had an extensive tenure as Executive Director of Indiana University Health. She holds a bachelor's degree from Indiana University and received her MBA from Keller Graduate School.
Stacey is active in the community with various committee, board and leadership roles with Our Lady of Grace Catholic Church, IU Alumni Association Central Indiana Chapter, Health Financial Management Association (HFMA), Commissioner's Tax Advisory Council for the Indiana Department of Revenue, and Anna's Celebration of Life Foundation. Stacey lives in Fishers with her husband, son and their three dogs and loves to travel in her spare time as well as teach at Indiana University.
Jim McGovern
OneAmerica
Dee Moonesinghe, MD
Community Health Network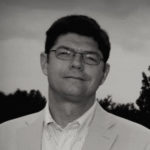 Bradley Moore
Liberty Mutual Insurance
Bradley is Product Owner and Technologist for Global Information Security cyber risk-based decision support solutions at Liberty Mutual Insurance. With more than 25 years in information technology and security consulting and practice, he contributes his insights and expertise in technology, risk, governance and metrics to Easterseals Crossroads.
Now residing in Fishers, Bradley and his family have been part of the greater Indianapolis area community since 1987. In addition to professional and charitable work, he has invested much passion and energy in the local original music scene, playing with various bands in local pubs and parks since the turn of the century.
Ste
phen Orander
Sharp Business Systems, retired
Steve was the Midwest President for Sharp Electronics Corporation. A fan of technology with an entrepreneurial spirit, he started a technology company in 1998 growing it to well over $8 million in revenue before selling it to Sharp Electronics Corporation in 2007.
Steve's connection to Easterseals Crossroads is based on his foundational belief that every person deserves the right to excel and achieve their best no matter the challenges or obstacles because they are valued as the person they are not simply by what they can achieve.
Kelly Wiggins Payne
Eli Lilly and Company
Markus Saba 

Eli Lilly and Company, retired
Markus is a Senior Marketing Director for Global Diabetes Brands at Eli Lilly where he has been employed for 21 years with much of that time spent overseas contributing to his expertise with his global marketing portfolio.
He earned is bachelor's degree from Pennsylvania State University and is master's from Kenan-Flagler Business School at the University of North Carolina in Chapel Hill. Markus enjoys family time sailing and skiing with his four children and he enjoys playing and coaching Lacrosse at various levels including high school varsity.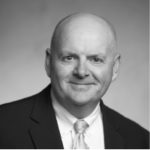 John Seever
H.J. Umbaugh and Associates
John has been involved in many professional engagements, including financial studies for cities, towns and utilities. These studies often include budgeting, financial reporting, annexation, consolidation and financial planning.
He is a member of the American Institute of Certified Public Accountants, the Indiana CPA Society and the Governmental Finance Officers Associations, among other professional groups. In addition to our Board, John also serves on Accelerate Indiana Municipalities' Board of Directors. He is a past chair of the Indiana Section American Water Works Association, as well as the AWWA National audit committee.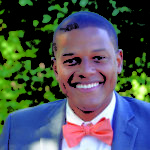 Michael Ferron Singleton
Managing Broker & REALTOR®, 10|24 Commercial Real Estate
Steve Stevens
WestPoint Financial Group
Steve joined Easterseals Crossroads seven years ago to help others receive the opportunities and responsibilities his oldest brother with special needs did through an Easterseals affiliate in Wisconsin.
Steve brings real life conversations with families working with his financial planning practice to the board's decision making process, desire and mission. A bachelor's degree in accounting from the University of Wisconsin and a master's degree from Marquette University combined with 20 years of leading his international travel business add to his background.
Advisory Board
Brent Archer
Exiges Instrument Systems, LLC
Romhaad Davis
Citizens State Bank
Pamela Hunt
Community Health Network
Sheri Kendall 

Column Capital Wealth Management
Sheri is the director of tax compliance services at Column Capital Wealth Management. She graduated from Ball State University with her BS in accounting; Sheri is a CPA and she has vast experience in the financial field through previous employment and community involvement. She is from Crown Point, Indiana, but currently resides in Indianapolis. She is a member of St. Simon Catholic Church and she is active in her daughter's school and sports activities.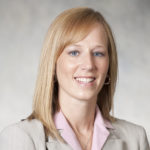 Courtney Lloyd
STAR Financial Bank
Courtney is a private banker and has over 11 years of experience in the banking industry providing deposit, lending and investment solutions to residents and businesses in the Indianapolis and Hamilton county areas. She lends her expertise and volunteers outside of the office to Food Rescue, Habitat for Humanity, Easterseals Crossroads, Catch the Starts Foundation and the Fishers Chamber of Commerce. She earned her bachelor's degree in marketing and finance from the University of Toledo where she also played on the women's basketball team. Courtney and her husband Devin reside in Noblesville with their two sons, Tristan and Jacoby.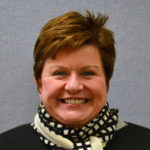 Dawn Neal
Eli Lilly and Company, retired
Dawn is the retired chief operating officer for global corporate affairs at Eli Lilly, where she was responsible for the operations of the division, including finance, compliance, metrics, as well as strategic planning. Dawn retired in 2007 after 28 years of employment there. Dawn holds her BSN from Indiana University and she is a past Board Chair at Easterseals Crossroads.