Volunteers at Easterseals Crossroads participate in behind-the-scenes work to benefit the agency. We have many opportunities with a variety of activities from weekly childcare in our respite program to much-needed groundskeeping at our facilities. We value time, talent and treasure of those in our community.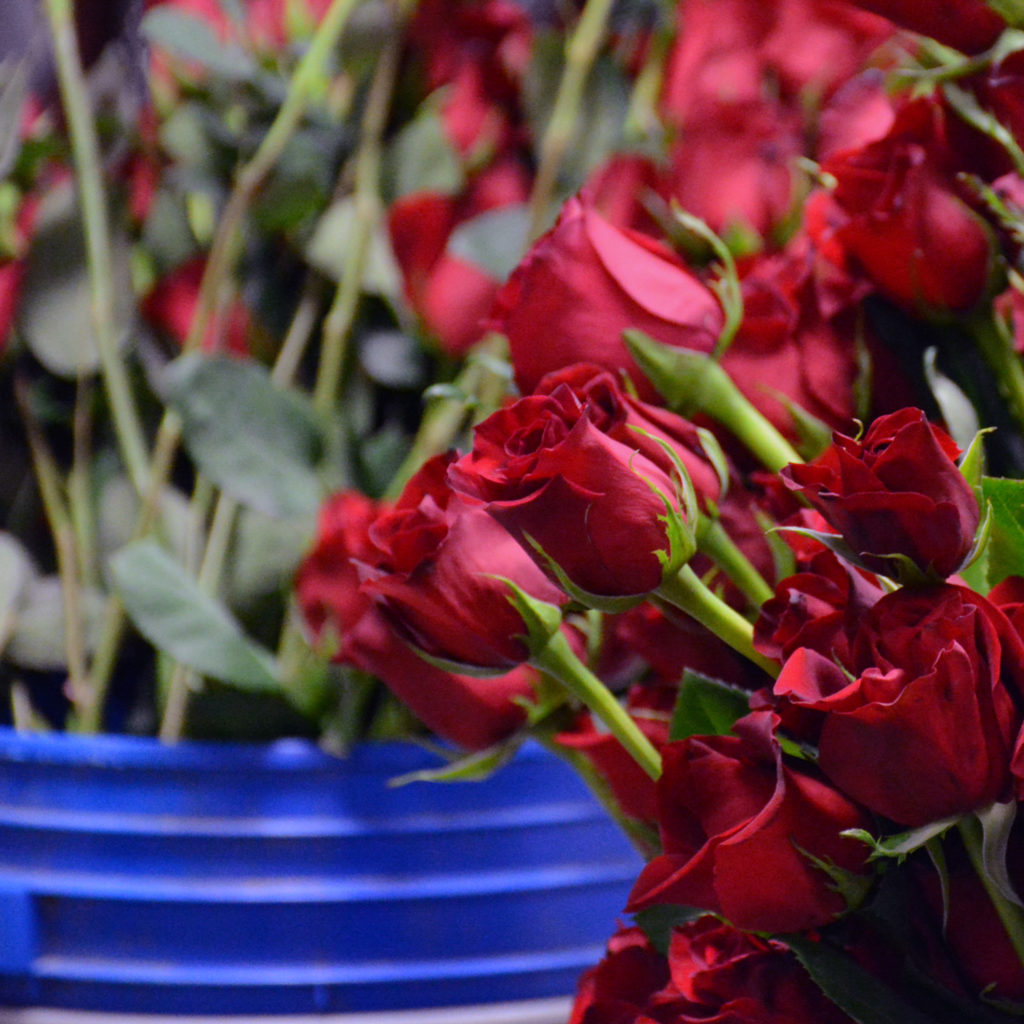 Rose Prep Volunteers
We need volunteers to help prepare roses for the Sertoma annual rose sale to benefit us. Volunteers are needed at Easterseals Crossroads (4740 Kingsway Drive, Indianapolis) Thursday, February 13. from 5 p.m. – 8:30 p.m. to help de-thorn roses and place in vials; volunteers are needed Friday, February 14, from 8 a.m. – 12 p.m. to help package and box roses. If you can help, please complete this volunteer form. We will contact you for more information when we receive the form.
Corporate groups are encouraged to join us for customized, meaningful day-of-service experiences. We have benefited from many volunteer groups including Citizens Energy Group, CNO Financial Group, Duke Energy, Engaging Solutions, Express Employment Professionals, Learfield Licensing, Liberty Mutual, OneAmerica and Rolls-Royce. Every volunteer group who gives time and talent provides the agency with the huge benefit of freeing staff to concentrate on what it does best – serving individuals with disabilities in our community.
Individual volunteers are an integral addition to the agency in that they commit to filling support activities so that our staff can provide quality service for families. We benefit from individual volunteers for activities such as childcare at Parents' Night Out and autism support training sessions; toy and equipment cleaning used in therapy rooms; computer refurbishing in our technology reuse/redistribution program; assistance with children's activities for our summer camps; and clerical work in program areas.
Our Crossroads Guild is a dedicated, committed group of volunteers who have given their skills to Easterseals Crossroads for over 60 years. This group of individuals originally formed to provide assistance to our children's therapy areas, but has grown over the years to adapt to the changing needs within the agency and our community.
Guild activities include making and selling crafts to benefit the agency; assisting with events such as Career Expo and Disability Expo; providing food, entertainment and assistance at events to benefit our families; holding a book party each year for children with special needs; creating opportunities for staff enrichment; and fundraising on our behalf.
Easterseals Crossroads benefited from 7,834 hours of volunteer service from 444 individuals in our community through individual, corporate, group or Guild activities.
If you are interested in volunteering at Easterseals Crossroads, please complete this volunteer form.