Our CampAbility campers enjoy all the fun of summer with themed activities, field trips, horseback riding, outdoor play and more.
Our counselors are the BEST and we could not offer all of this fun for our campers without their experience, creativity and leadership!
Maggie Bill • Counselor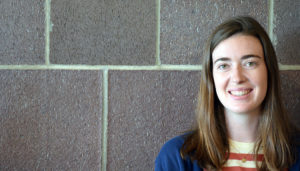 Maggie is excited to be working at camp this summer! She just graduated from Saint Louis University whose mascot is the Billiken. The Billiken is supposed to be a fierce-looking creature who (she thinks) looks more like a goblin made of marshmallows!
She studied speech-language pathology and will go to Purdue next year for graduate school. When not at camp this summer, Maggie will be traveling to her family's lake where she loves to canoe, water ski and swim. She also loves to read and spend time with her dog Buddy. Maggie is excited to meet all the campers!
Maggie Campbell • Counselor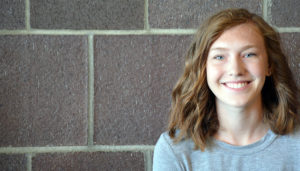 Maggie just graduated from Hamilton Southeastern high school and she will attend Indiana University in the fall to study occupational therapy. Maggie loves spending time with her friends and family. Maggie enjoyed unified track during high school and she was part of the school's peer tutoring program. Maggie loves meeting new people; she is so excited to be part of CampAbility!
Jodi Churchill • Behavior Specialist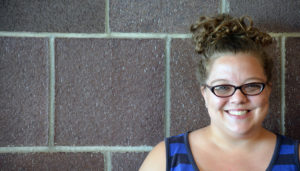 This is Jodi's fourth year at camp as the behavior specialist and she is so excited to be back! Jodi graduated in 2008 from Indiana University with degrees in psychology and criminal justice.
She has been working with kids with various emotional and developmental disabilities for 9 years; it is truly her passion! During the school year she works in the PACES program at Nora Elementary School. In her free time, Jodi loves being with friends and family laughing and having fun!
Courtney King • Assistant Lead Counselor
This is Courtney's second year with CampAbility. She just graduated from Anderson University where she studied elementary education, special education and nonprofit leadership.
Next year, she will begin graduate school for speech-language pathology at Purdue University. Courtney is one of four kids; she is a triplet born on Leap Day (February 29)! Some of her favorite things to do are hiking, reading, playing sports and almost anything outside. Courtney is excited to work with CampAbility again and meet all the campers!
Jennifer King • Counselor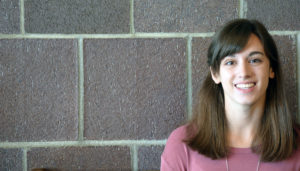 This is Jennifer's first year working at CampAbility. She is a sophomore at Belmont University in Nashville (TN) where she is studying neuroscience and pre-occupational therapy. Some of her favorite hobbies are hiking, listening to music, reading, baking and exploring outside. She is excited to be working with CampAbility and is thrilled to spend the summer with y'all!
Amanda Laughland • Counselor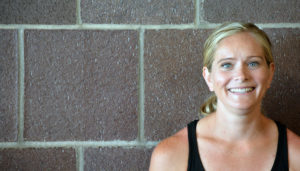 Amanda is a second grade school teacher. When not at school, she is at the gym teaching fitness classes. She also enjoys running races or running just for fun with her fiance or the Speedway Running Club. Amanda is looking forward to making memories with the kids at camp this year!
Jessica MacLean • Assistant Lead Counselor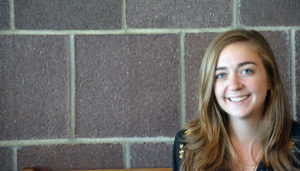 Jessica is a graduate of Indiana University where she studied violin performance and neuroscience. She is now pursuing a master's degree in music therapy with undergraduate equivalency at the University of Miami. This is her second summer at CampAbility, and she could not be more excited to return! Jessica is a classroom assistant and will also be leading music activities during the week. She is most looking forward to meeting the campers and having fun with them! In her free time, Jessica enjoys yoga, running, spending time with family and all sorts of food-related adventures (especially baking).
Sarah Satterfield • Counselor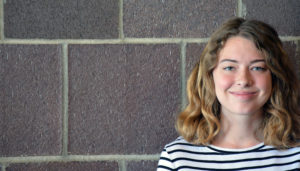 Sarah is a sophomore at Miami University (the Miami in Ohio; unfortunately not the Miami with the beach!). In her free time, she loves to paint, paddleboard and hike with her four dogs. Sarah volunteers and works at both a hippotherapy and ABA therapy center, and she is a peer aide in her high school's life skills classroom and Best Buddies Club. This is Sarah's first summer at camp and she cannot wait to meet everyone!
Megan Saunders • Assistant Lead Counselor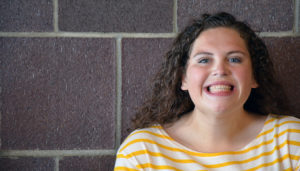 Megan is a senior psychology and Spanish major at Bradley University in Peoria, Illinois. Her hobbies include drinking copious amounts of coffee and reading. Megan has been involved with CampAbility for the past three years and she can't wait to be a part of this incredible experience this summer as well!
Alexa Susemichel • Assistant Lead Counselor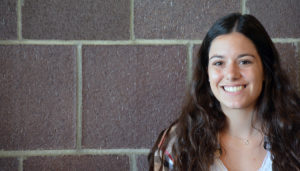 Alexa is a junior at Ball State University majoring in exercise science with a minor in the psychology of human development and a concentration in occupational therapy. This is her second year at CampAbility and she is so happy to be back. She cannot wait to see returning campers and meeting many more; she is very excited about all of the fun adventures and experiences we will have creating friendships with all of the campers.
Jenn Switalski • Counselor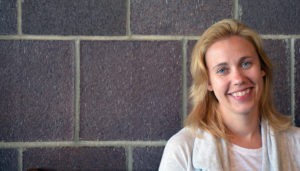 Jenn is super excited to work her first year at camp. She loves working with the kids and staff at Parents Night Out and she couldn't wait to discover another way to be involved with Easterseals Crossroads! During the school year, she is an English as a new language teacher at Spring Mill Elementary in Washington Township, and she has over 10 years classroom teaching experience. Jenn loves being outside, playing volleyball, camping and hiking. She has two dogs and two cats at home, and she loves reading, binging Netflix series and watching live music.