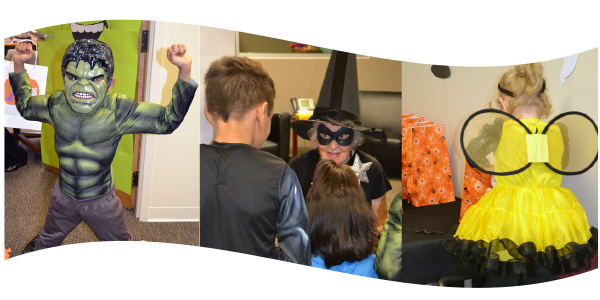 The Autism Family Resource Center annual Halloween Party is scheduled for October 25, 2017, from 3 p.m. – 6 p.m. This is a great event for children with autism  and their families to celebrate the fun of Halloween.
There will be trick-or-treating, snacks, games, a pumpkin judging contest and more. We encourage children to come in costumes and cannot wait to see what everyone has chosen this year!
The party takes place in the Autism Family Resource Center at Easterseals Crossroads located at 4740 Kingsway Drive, Indianapolis, IN 45205. There is no need to RSVP, but if you have any questions, please contact us.
Please join us!