Our CampAbility summer program is  designed for children with disabilities and special needs ages 4 – 10. We are fortunate to have an amazing group of counselors who give their all to make CampAbility a great experience for campers.
Angie Hillig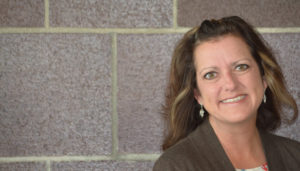 oss • Manager, Respite Services
Angie joined us two years ago as a lead counselor at CampAbility; she liked it so much that she was quick to accept the position as our manager of respite services when it became available. In this position, Angie oversees all of our respite programs, which include not only our summer camps, but our Parents' Night Out, Teen Night Out and CHEER (adult respite). Angie received her degree in child development from Owens College; she has over 20 years of experience working with children with
special needs and disabilities and we are thrilled that she has made Easterseals Crossroads her home!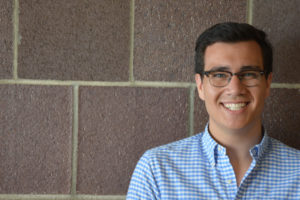 Tim Blanusa • Lead Counselor
Tim is very excited to be back at camp for his third year. He is a lead counselor again this summer. When Tim is not working at camp, he is a 4th grade teacher in Washington Township. Tim loves working with all of the CampAbility staff members, families and campers. In his free time he enjoys cooking and riding his bike.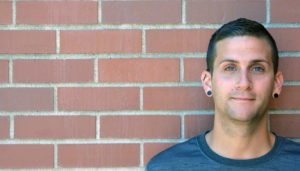 Tim Keating • Lead Counselor
This is Tim's third summer at CampAbility and his second summer as a lead counselor. He has his bachelor's in social work and is working on his master's in special education. He currently works at Nora Elementary school. In the past, Tim has done ABA therapy, in home respite and he has worked in multiple settings with adults with disabilities. In his free time, he enjoys running and reading. Tim is looking forward to all of our field trips and fun activities we will do during the day. He is so excited to meet your kids and have an awesome time this summer!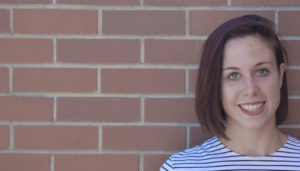 Chris Tyler • Lead Counselor
Chris has returned to camp for her second year as a classroom lead. She is very excited to use her experience working in a developmental preschool to apply fun activities to camp. Chris loves to spend her free time going on hikes and practicing yoga. We are so excited to have Chris back again this year.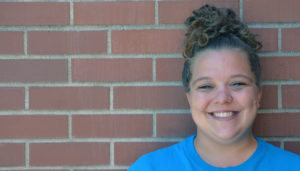 Jodi Churchill • Behavior Specialist
This is Jodi's third year at camp as the behavior specialist and she is so excited to be back! Jodi graduated in 2008 from Indiana University with degrees in psychology and criminal justice. During the school year she works in the PACES program at Nora Elementary School. In her free time she loves being with her friends and family laughing and having fun! Jodi can't wait to meet all our campers this year!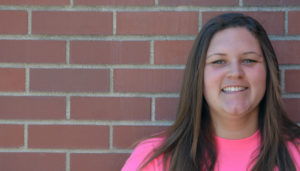 Chelsea Flores • Camp Counselor
Chelsea is a self-proclaimed small town girl, born and raised in Indiana. She has her bachelor's degree in recreational therapy from Indiana University and dreams of becoming a school-based or pediatric occupational therapist. She works at a local elementary school as an instructional assistant in a life skills classroom and loves every minute. In her spare time, she likes to play with her 1 year-old Australian Shepherd, Maverick, spend time with her family and friends and explore her new home of Indianapolis. This is Chelsea's first summer working at CampAbility and she is ready to have fun and make memories!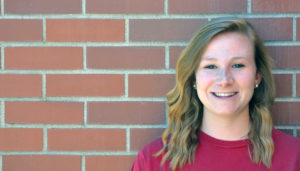 Hannah Fogo • Camp Counselor
Hannah is back for her third year at CampAbility. She is a senior at the University of Indianapolis studying elementary and special education. Hannah is looking forward to meeting all of the new campers and their families. Hannah loves to travel and try new things!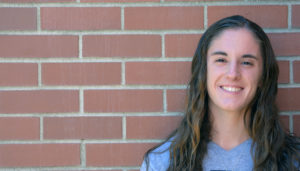 Courtney King • Camp Counselor
This is Courtney's first year working with CampAbility. She is a senior at Anderson University studying elementary education, special education and nonprofit leadership. She is one of four kids and is a triplet who was born on Leap Day (February 29)! Some of her favorite things to do include hiking, reading, sports and almost anything outside. She is so excited to work with CampAbility and is looking forward to getting to know all the campers!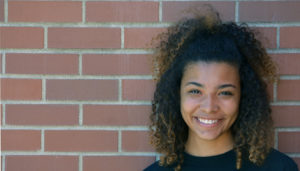 Lauren Lewis • Camp Counselor
This is Lauren's first year at CampAbility. She is a sophomore at Ball State studying psychology. She is a part of a sorority and has a position as Director of Parent & Alumni Relations; the group's philanthropy project is fundraising for Women's Heart Health. Lauren loves to bake, play with animals and go to the park. She has a 16 year-old brother who attends Fishers High School, which is where she graduated in 2016. Lauren teaches swim lessons at Goldfish Swim School where she has worked for two years.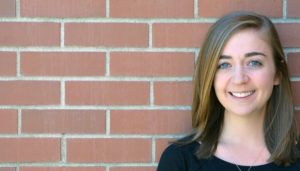 Jessica MacLean • Camp Counselor
Jessica is a graduate of Indiana University where she studied violin performance and neuroscience. She is pursuing her master's in music therapy with undergraduate equivalency at the University of Miami. This is her first summer at CampAbility as a classroom assistant; she will also lead music activities during the week. Jessica enjoys yoga, running, and all sorts of food-related adventures (especially baking). She loves spending time with her parents, younger brother and her dog.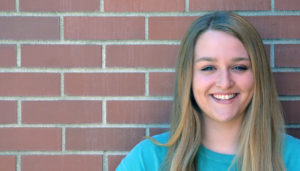 Erin Mills • Camp Counselor
This is Erin's third summer as a classroom assistant for CampAbility. She is a senior at University of Indianapolis and will graduate in December with a degree in psychology with a concentration in occupational therapy. She plans to earn her master's degree in ABA therapy. Erin went to Mazatlán, Mexico, this past March to serve at orphanages and had the opportunity to work at an orphanage that housed children with disabilities.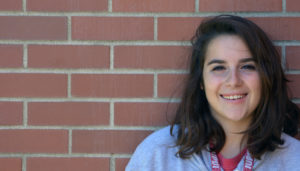 Leia Peterman • Camp Counselor
Leia is a student athlete at Indiana University-Purdue University Indianapolis (IUPUI) where she plays on the women's soccer team. Her major is biology, and she hopes to attend graduate school for genetic counseling. Leia has two younger brothers – Andrew, who is 10 years old, and Jacob, who is 17. Leia is looking forward to all the activities and field trips at camp this year and is excited to meet everyone.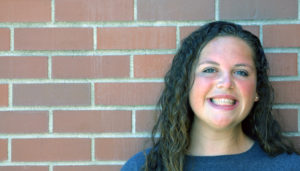 Megan Saunders • Camp Counselor
Megan is a junior health science major with a Spanish minor at Bradley University in Peoria, Illinois. Her hobbies include drinking copious amounts of coffee and reading. She has been involved with CampAbility for the past two years and is so happy to be part of this incredible experience this summer.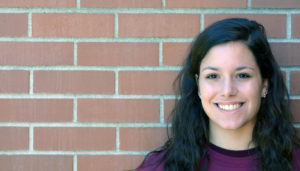 Alexa Susemichel • Camp Counselor
Alexa is a sophomore Ball State University majoring in exercise science with a minor in the psychology of human development and a concentration in occupational therapy. Alexa has a younger brother and sister who are her best friends and an amazing mom and dad. She loves being with family, traveling, shopping, hiking and anything that involves being outside and enjoying nature. She is very adventurous; last year she went skydiving with her dad. This is Alexa's first year at CampAbility.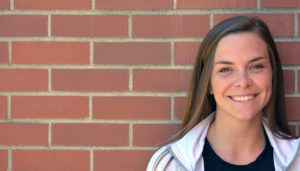 Jamie Whalley • Camp Counselor
Jamie is from Lafayette, Indiana, where she is a student at IUPUI majoring in elementary education with a dual certification in special education. Her family is her everything; her mom lives in Lafayette and she has a sister who lives in Chicago with her brother-in-law and ADORABLE niece. Jamie has two dogs, Daisy and Gizmo. Jamie coaches a local high school volleyball team in Lafayette. This is her first year at CampAbility and she is very excited for this opportunity!